Deck Services
Decks, Standard – Rosenbloom Residence
Even a simple deck with small details incorporated can make a large difference.
Simply recessing a set of steps can add depth and sophistication to a composite deck.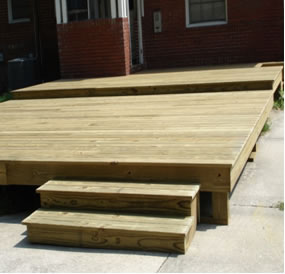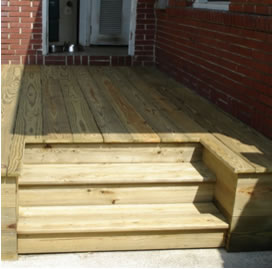 Decks, Composite Material –Sciotto Residence
With the introduction of composite decking material and the ability to apply it with a blind fastening system complemented by a unique design, the end result can be truly special.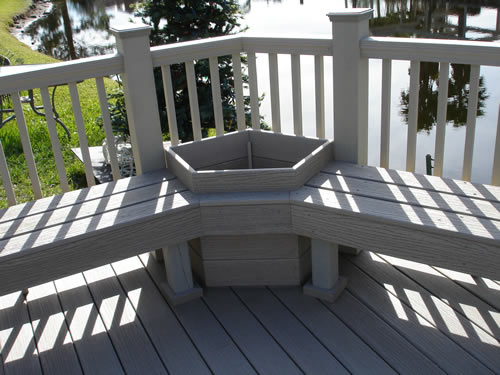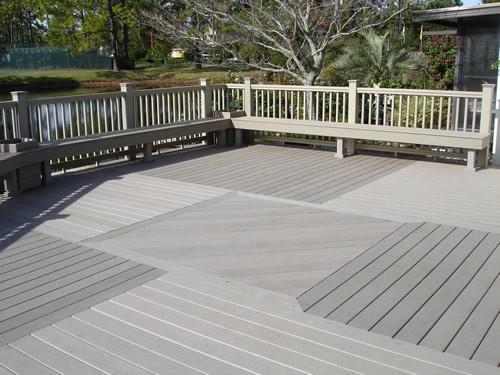 Decks, Custom – McKiniry Residence
Building custom designed decks to fit into existing spaces can really end up looking great and suiting the needs of the client. Add in some creativity to your design and pattern for that extra touch.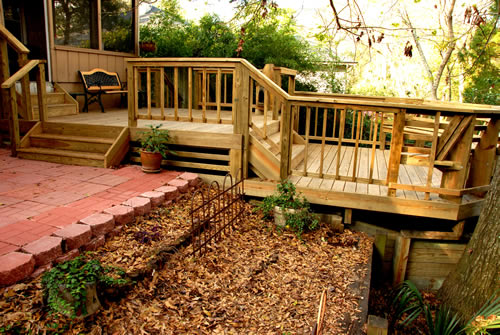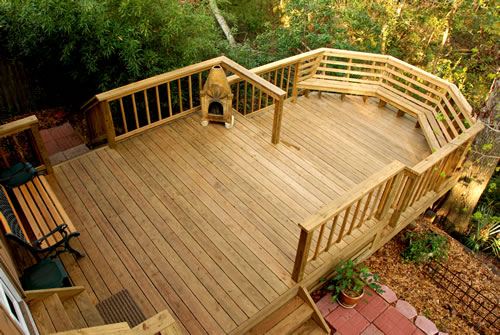 Testimonials
"Juenger Construction has provided excellent service and craftsmanship, and a remodel of a garage to a mother-in-law suite 24 years ago still looks as it did after it was completed."